With specimen plants from Menkehorst, you can let your customers enjoy a mature garden right away.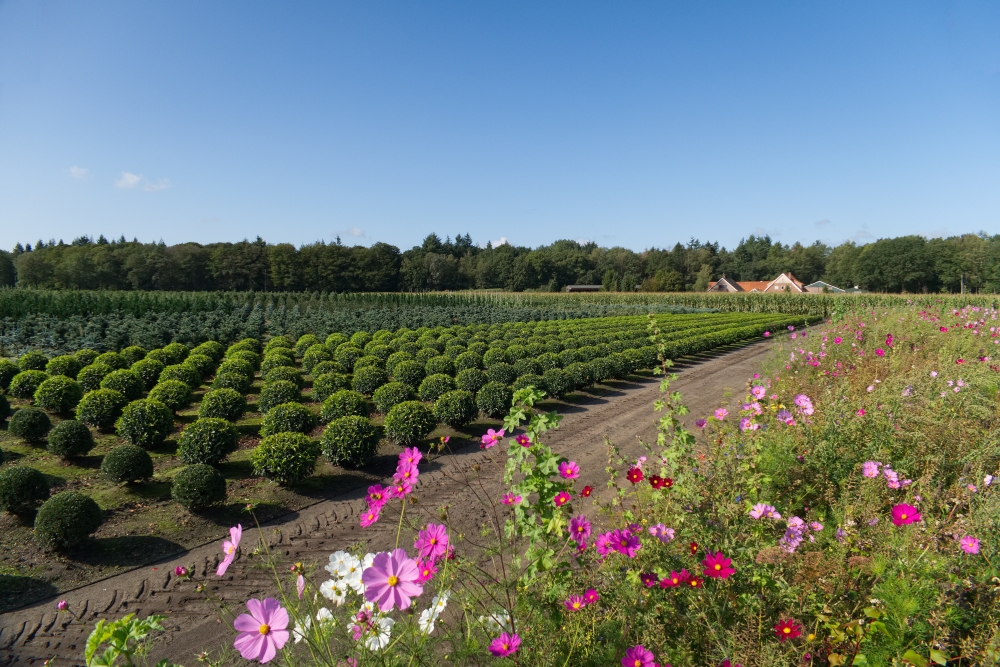 With our specimen plants your customers can instantly enjoy a mature garden.
In the beautiful countryside of our region Twente you will find our field grown nurseries with an area of 60 hectares. All products that are grown on our nursery are of exceptional quality. A healthy, dense plant with a solid, well-rooted rootball, cultivated on the fertile loamy soils of our region Twente.
At our field grown nurseries we cultivate: conifers, shrubs, taxus, buxus, pines and topiary.
You are very welcome to visit our nursery at any time, off course it is always possible to mark your own plants during your visit.
Take a look at our online assortment